Update from the Isle of Wight Against Scams Partnership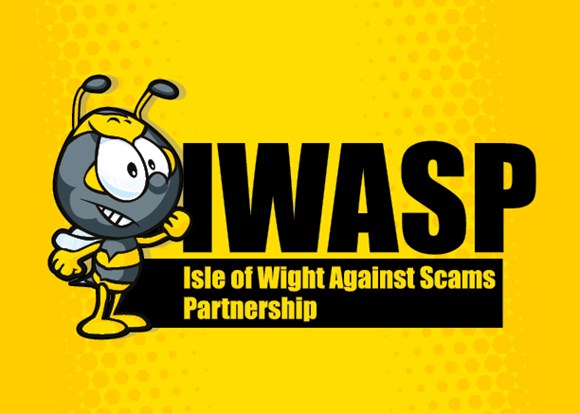 Here is a round up of scams that have come to light this week and are of concern:
Please be very wary of any unsolicited phone calls, emails and texts and remember NEVER click on links in any messages!
A resident reported a very worrying call from a someone claiming to be a police officer at a London police station. They went on to say that her relative – name given – had been arrested and they needed money to help them. Luckily this lady knew that she didn't have anyone in London of that name in her family and hung up however this could be very worrying and convincing for anyone with relatives on the mainland and who might be feeling vulnerable at the minute.
Increasing reports around domestic/white goods insurances. These appear to be very prevalent at the minute and will call you to say that you need this insurance or your insurance has expired and you must make the payments. These companies are growing in number and the insurances are worthless. One customer who had taken the insurance out needed to use it as her washing machine had broken, she is met with a wall of silence/excuses. These are not genuine – Do Not be bullied into taking them out.
Reports of phishing emails from the banks, TV Licensing and Netflix have come through. This is a common theme in that your details are invalid, there is a problem with your account, click the link to put in the correct details – DON'T if you do the scammers will have access to your bank account.
Lastly a worrying report from a resident that she received the Amazon scam call, but it came from a local Isle of Wight number. This number will have been spoofed by the scammers, but we are far more likely to answer if we think it's a local number – Be Careful
Here is a reminder for people to ignore communications about the COVID-19 vaccination which claim to be from the NHS asking for payment, or bank details. NHS England will never ask for bank details, PIN numbers or passwords when contacting you about a vaccination.
Report scams online: actionfraud.police.uk or on the phone: 0300 123 2040.
Phishing emails can be forwarded to: report@phishing.gov.uk