Update from the Isle of Wight Against Scams Partnership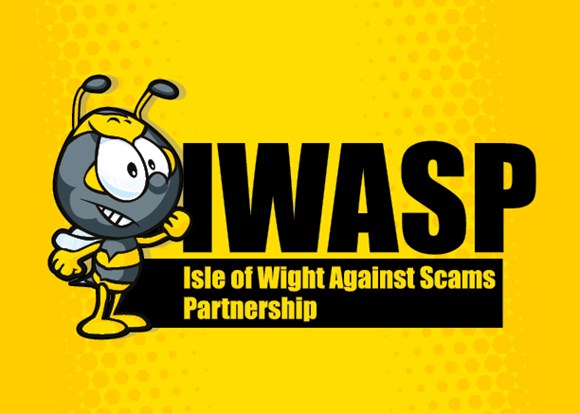 Trading Standards have another roundup of scams this week:
We have received lots of reports of adverts, emails and face book postings telling you that you have won a fantastic prize. These quite often purport to be one of the main supermarkets but can take many forms. They will ask you for details and information and are generally phishing exercises. Remember, if something sounds too good to be true it probably is. Don't respond and don't share just delete!
Please be wary of "pop up" adverts that appear on your device. These may be adverts for miracle face creams or slimming tablets that will offer a free trial and all you will pay is postage. To pay the postage you have to use your debit card and what they won't tell you is that you will then be debited monthly and sent additional products for a contract that you don't know you have entered into. Again, if it sounds too good to be true……
We have been contacted by a resident to say that she had a phone call about the COVID-19 Vaccine and that it would cost her £299.  The vaccine is free and you will be contacted by the NHS. We have been advised that the NHS may text you to invite you to book a vaccine appointment.  You can trust your text message is genuine if it comes from 'NHSvaccine', includes a link to the NHS.uk website and gives you the option of phoning 119. If you are still unsure this will be followed up by a letter – if the text is genuine the letter should be delivered a few days later.
There are an increasing number of reports around home insulation phone calls, the caller will tell you they will visit and check out your home insulation in the roof and then offer you a onetime only deal for providing insulation. Similarly calls about asbestos in your property, they will arrange to call and check your property for asbestos and will almost certainly "find" some, they will then overcharge you for the removal and disposal of the non-existent asbestos. Do not engage with anyone who calls you out of the blue and remember any work that these companies are likely to do will be over priced and of a poor quality.
Lastly, we have been notified of a couple of email scams that may catch out local businesses. One purports to be from the HSE and says they will be carrying out an inspection on your premises. There is an attachment which you are asked to open and may contain viruses that could infect your computer. Check the senders email address – this won't be a valid HSE email address. The other claims to be from Xero (accounting for small businesses) and is an invoice due for payment. This could be seen as legitimate by a busy trader, so please be cautious with any correspondence you receive like this.
To help keep yourself and those you care about free from scams, please click on the following link and watch a short 20 minute video aimed at raising awareness
https://www.friendsagainstscams.org.uk/
Scam texts can be forwarded to 7726 and scam emails sent on to report@phishing.gov.uk where the information will be gathered and used for intelligence.
Report scams online:  Action Fraud  or on the phone: 0300 123 2040.